Jennifer-Eileen Topke always creates a good mood at our company with her positive manner. In the interview, the sales assistant reveals exciting details about her daily business at ANT AG:
Please introduce yourself briefly.
My name is Jennifer-Eileen Topke, but my colleagues call me Jenny. I am 28 years old, married and live in Lübeck.
Was being a sales assistant your dream job?
I think it's difficult to name a dream job. As a little girl, I wanted to be a veterinarian … and now you can see where I got to. After my training as an industrial clerk, I had the chance to work in purchasing or sales. I decided on sales and quickly realized that the work has that certain something for me and that I enjoy being close to the customer.
How did you come to ANT AG?
After nine years of professional experience (including three years of training) it was time for me to leave the so-called "mother ship". So I looked around within Lübeck in the area of sales and discovered the job advertisement for a sales assistant at ANT AG. Only the work in the technical area was a personal challenge for me, but otherwise the position fit my ideas perfectly.
In your opinion, what are the requirements for a sales assistant at ANT AG?
A sales assistant should understand that we are a medium-sized company and that this includes a flexible way of working. In addition, a willingness to learn and enthusiasm for technology are important, as our aim is to advise our customers and offer them a solution that they are enthusiastic about. Furthermore, interest in operational processes, support of other departments, hard work in the ERP and CRM system as well as independent work should be a matter of course.
What qualities do you think new colleagues should bring to this position?
An open, friendly manner with a strong personality. In addition, independence and the ability to think outside the box are important. An understanding of spontaneous and short-term changes of direction should be a given.
What are your tasks as a sales assistant?
I am responsible for supporting existing customers, processing orders, handling inquiries, participating in trade fairs and processing internal sales. My duties also include providing support for technical sales and project management. In addition, there is the administration of the CRM system and support for the ERP system.
What does ANT AG offer you as an employer that is particularly important to you?
ANT AG offers me a certain amount of freedom in my daily work as well as a lot of humanity and a good, healthy working atmosphere. Of course, I can also continue my professional and personal training and development. Creativity and the courage to come up with my own ideas are encouraged and supported. Open and honest dealings are part of everyday life.
What was your personal highlight in your first two years here? I received a very warm welcome and work colleagues became friends. Other great experiences were the first sale of a complete offshore spread and of ConSus in the nuclear power plant sector with the associated processing.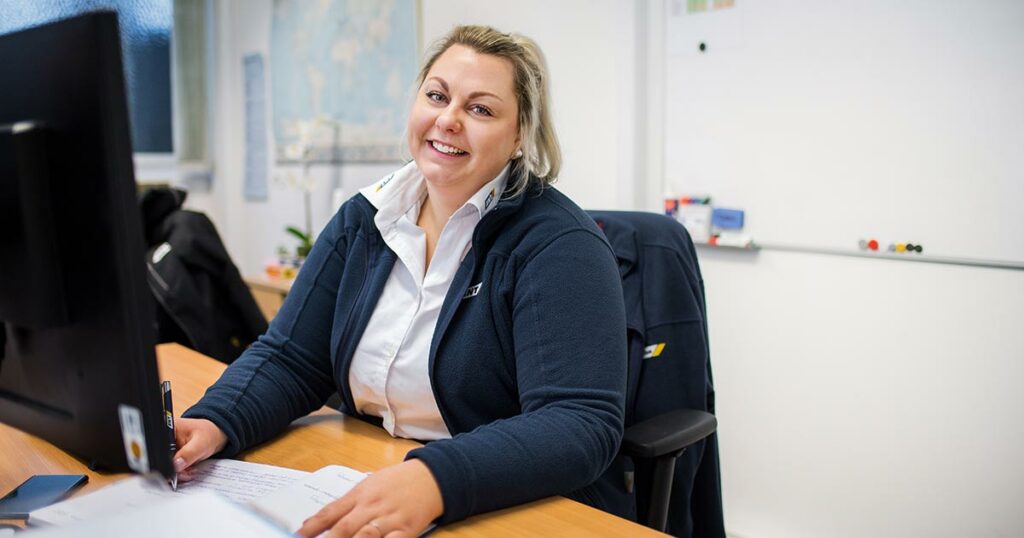 Jenny is looking for new team mates!
Interested? You're welcome to look at our open vacancies. We look forward to hearing from you!