Disarming unexploded ordnance
The environmental conditions that unexploded ordnance is exposed to over time have chemical as well as physical effects and often result in a critical unexploded ordnance (UXO) situation on site. Conventional Render Safe Procedures (RSP) are often not feasible without touching or moving the unexploded ordnance. Blasting unexploded ordnance has been the last RSP to be used and sometimes causes high collateral damage. Additionally, underwater blasting leaves severe environmental damage by damaging or killing marine life.
MACE systems are successfully deployed around the globe and have become the state of the art for RSP: For the safe, remote disposal of all types of explosive devices, ANT offers customised solutions with sophisticated
components
.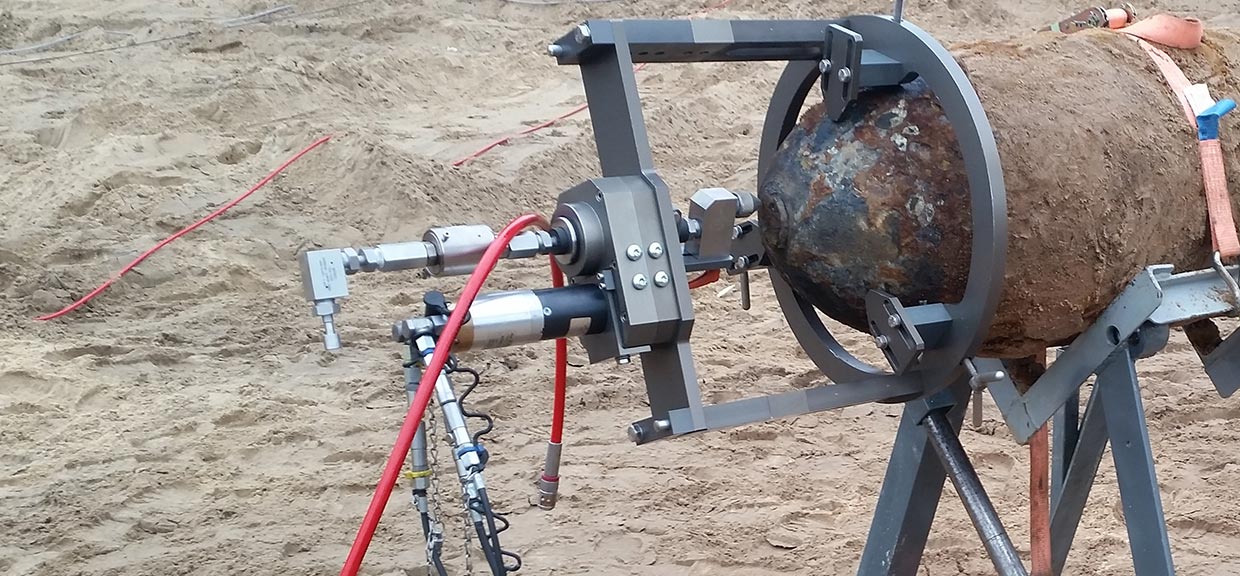 Fuses which cannot be manually removed or deactivated
Risk of detonation using disruption techniques
Ammunition with chemically dangerous mutated explosive content
Opening of containments or objects, without using explosives as opening method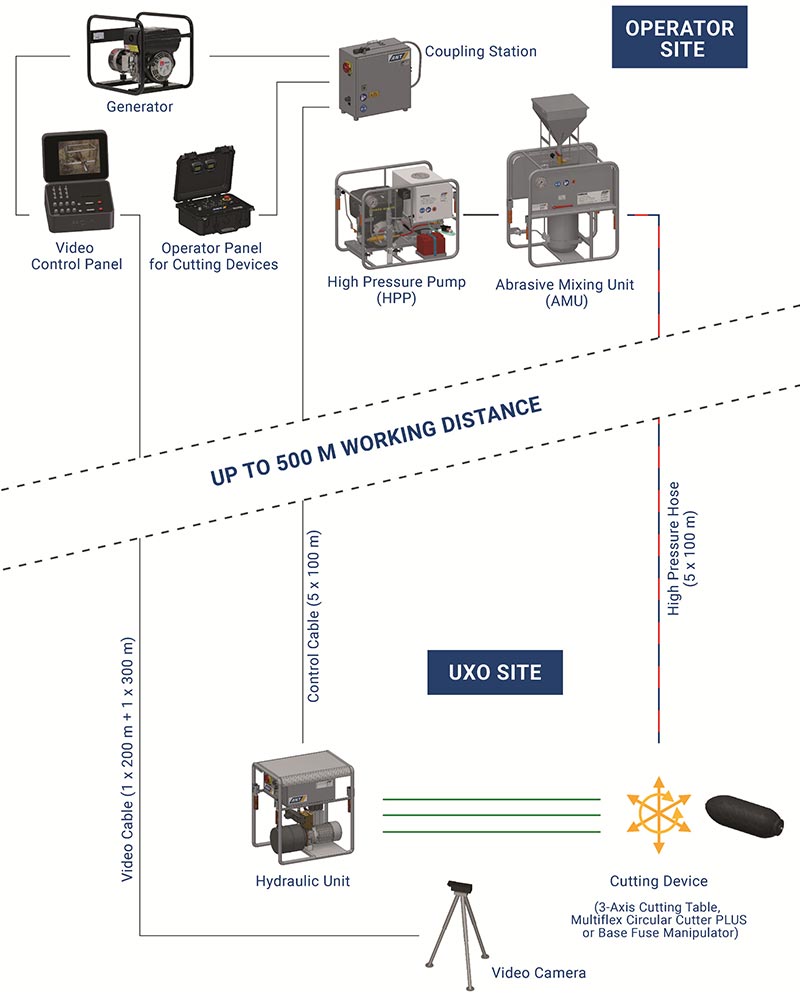 Cutting out a bottom plate
No 17 fuse from a GP 500 LB MK V
The core components of the MACE system are the Abrasive Mixing Unit (AMU) and the High Pressure Pump (HPP):
ANT provides a hydraulic power unit with an intuitive operator panel which ensures effective control of the cutting devices.
All cutting devices for MACE are hydraulically driven. For EOD there are three specially developed cutting devices:
Useful accessories are also provided:
Laura-Christin Krebs

Product Manager
Do you have any questions?
Our sales team will be happy to help. You can reach us by phone Monday to Friday from 8 am to 4 pm.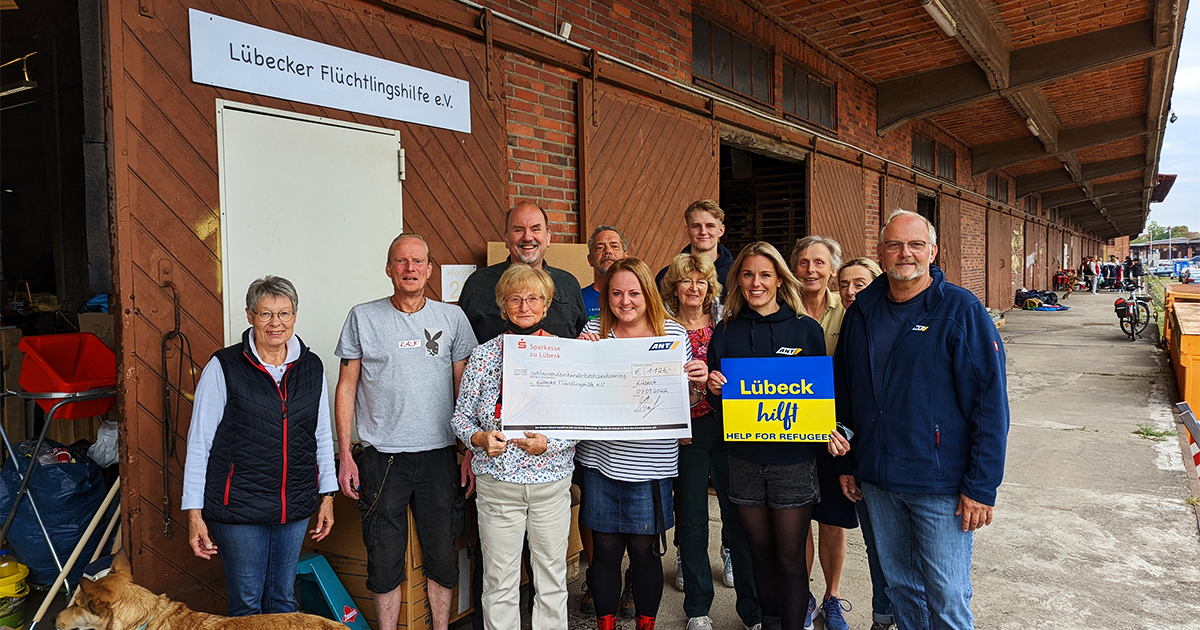 ANT hands over donation amount to Lübecker Flüchtlingshilfe e.V.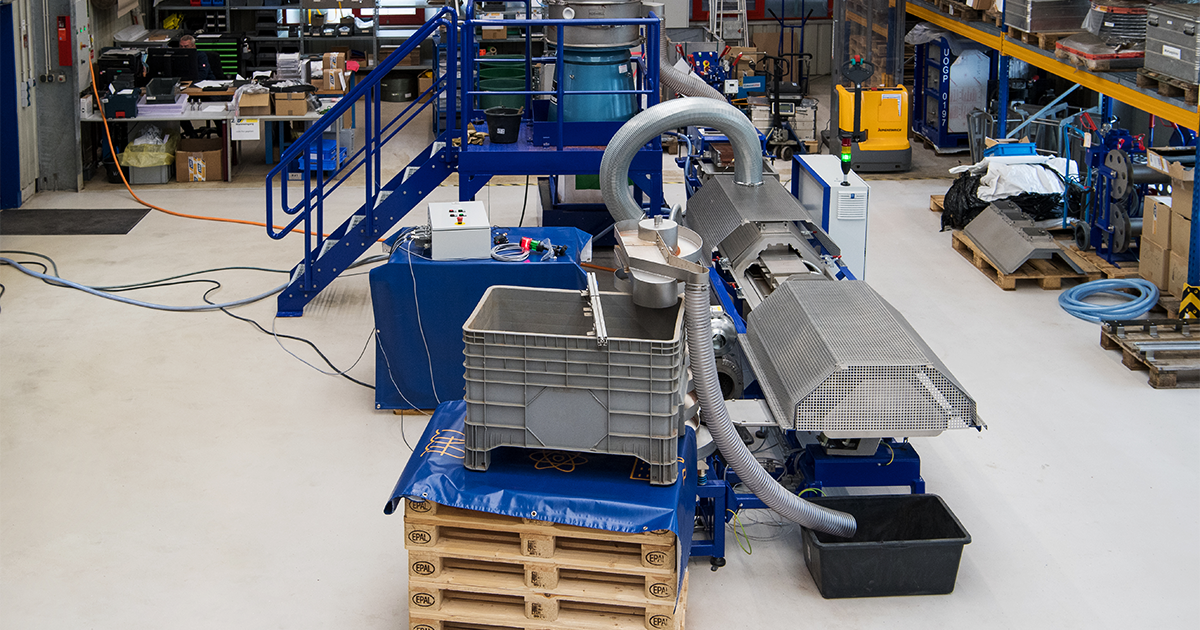 Learn more about the Abrasive Recycling Unit.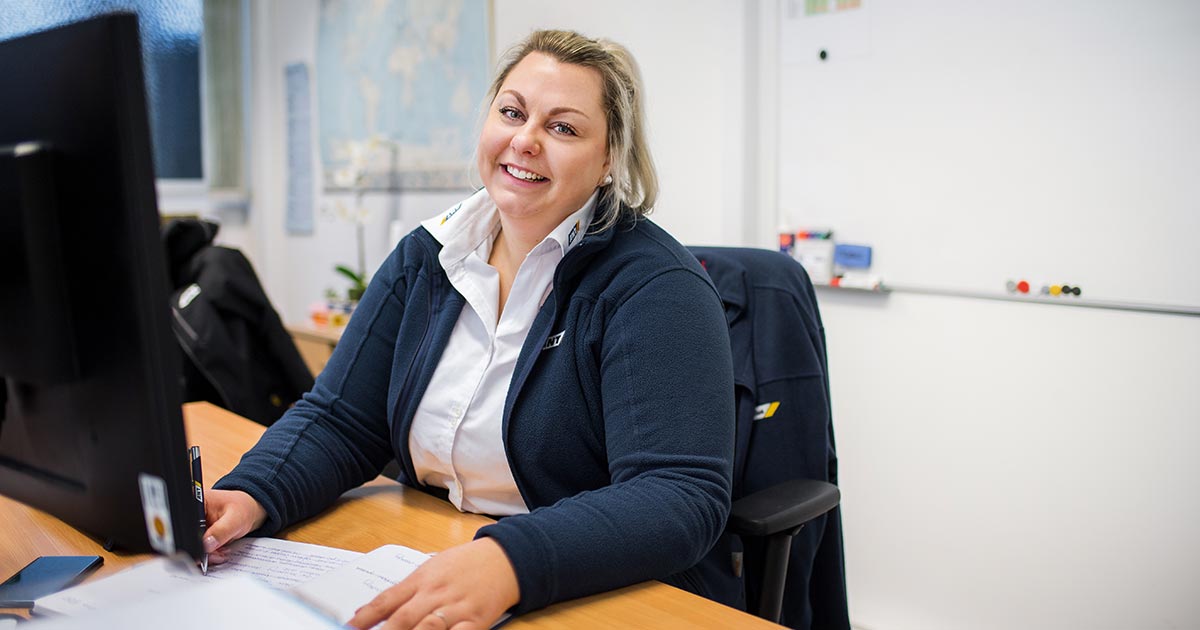 Jennifer-Eileen Topke always creates a good mood at our company with her positive manner.