Dismantling of nuclear facilities
Cutting technology and special machines for the nuclear industry
Since 1996, ANT Wasser Abrasiv Suspension (WAS) has been developing cutting technology and special machines for dismantling as well as waste management in the nuclear industry. This includes: 
From cutting tools for dismantling reactor pressure vessels to tool carriers and gripping systems to disposal units and closure systems for radioactive waste. Many years of experience, renowned references and our technical know-how make us your competent partner. The solutions developed and supplied by ANT for the nuclear industry are realized in compliance with the specific safety and legal regulations and in coordination with authorities and technical supervisory bodies.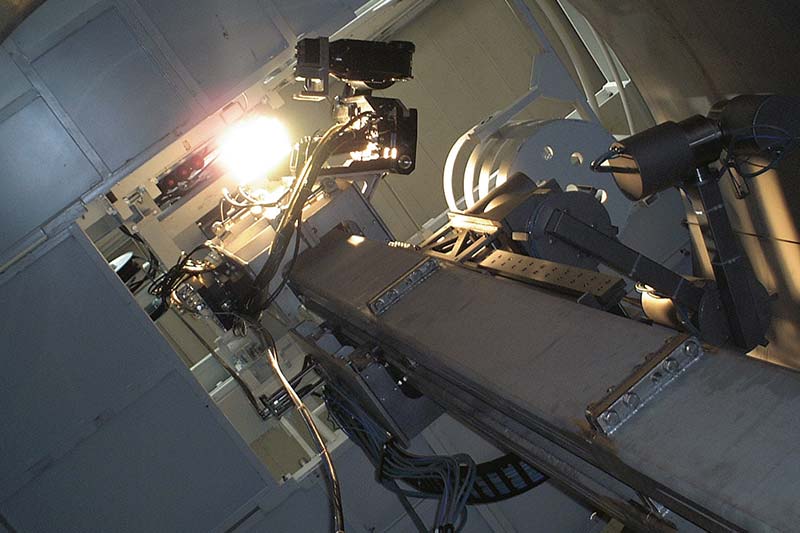 Dismantling
Disassembly of reactor pressure vessels (RPV)
Disassembly facility for core shroud
Installations for residual material treatment
High cutting performance
Safe cutting also in ATEX zones
Cutting above and under water
Modular system
Remote controlled
Sophisticated accessories
Multiflexible and easy to use
Customized complete solution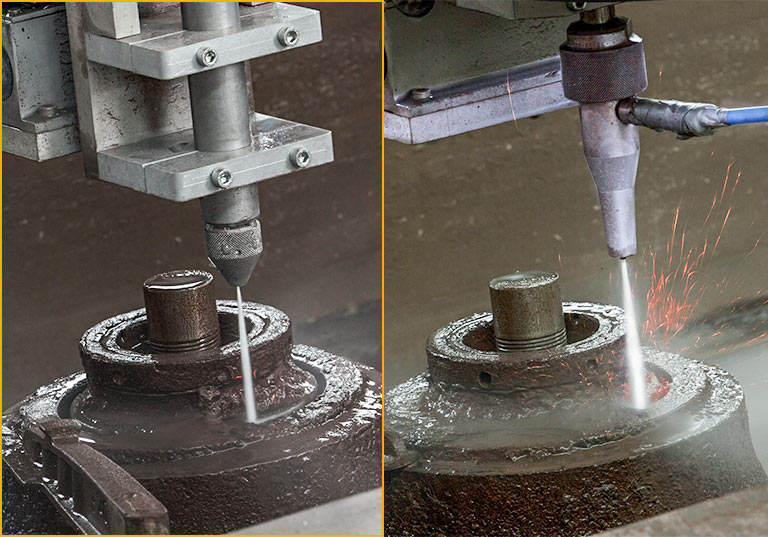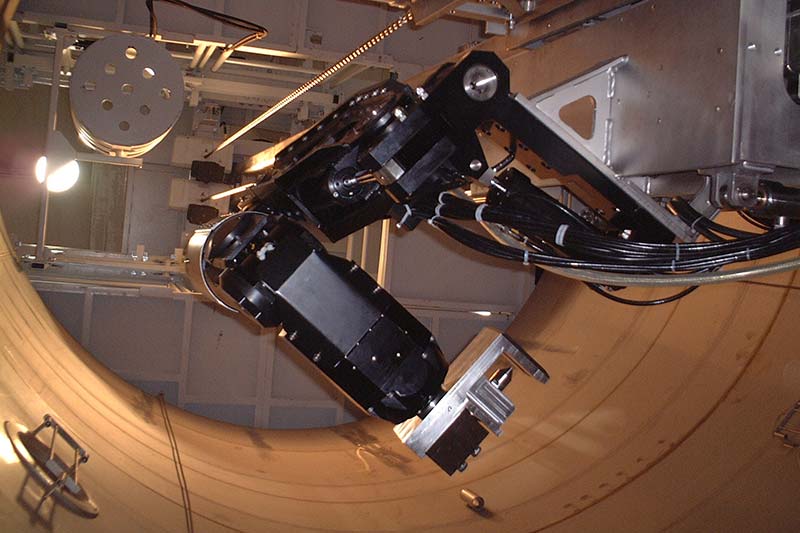 Dismantling of nuclear power plants: safe dismantling from a distance using a manipulator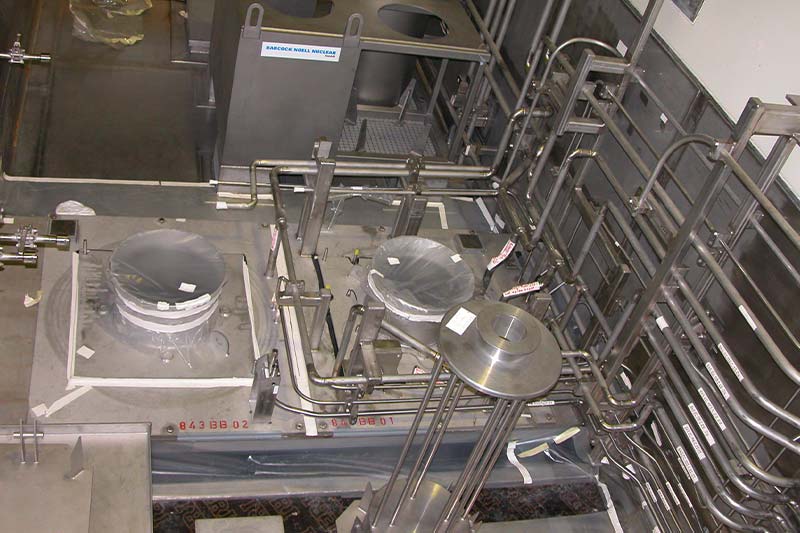 Disposal management, decontamination station
Dismantling systems for the dismantling of the reactor pressure vessel at Stade NPP "Our project was implemented on schedule and to the complete satisfaction of the client. This would not have been possible without the commitment of ANT AG. We would like to thank ANT for this." Andreas Loeb – Projektmanager, Siempelkamp – NIS Ingenieurgesellschaft mbH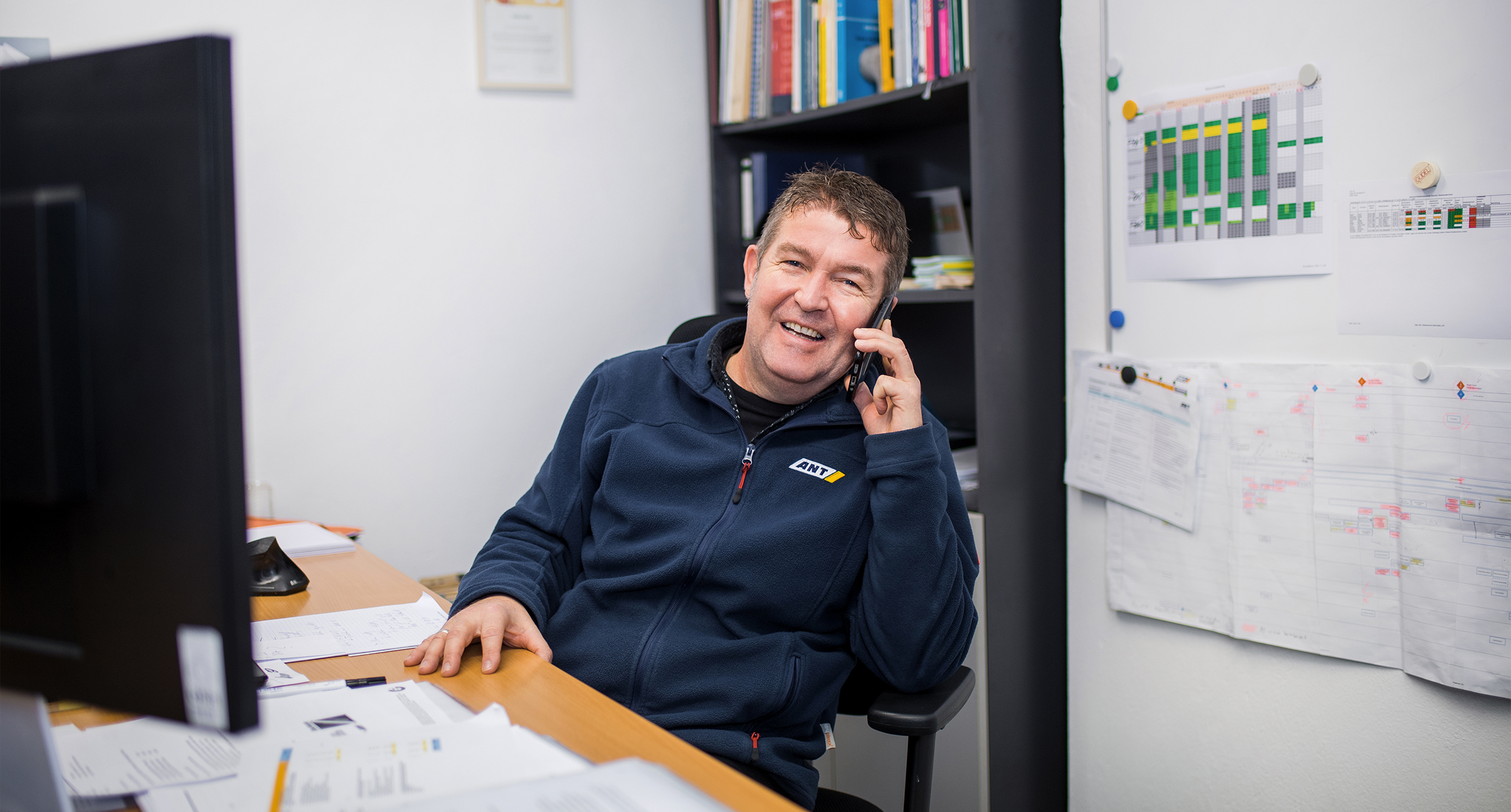 Stefan Filter Engineering Manager
Do you have any questions?
Our team will be happy to help. You can reach us by telephone from Monday to Friday between 8 am and 4 pm.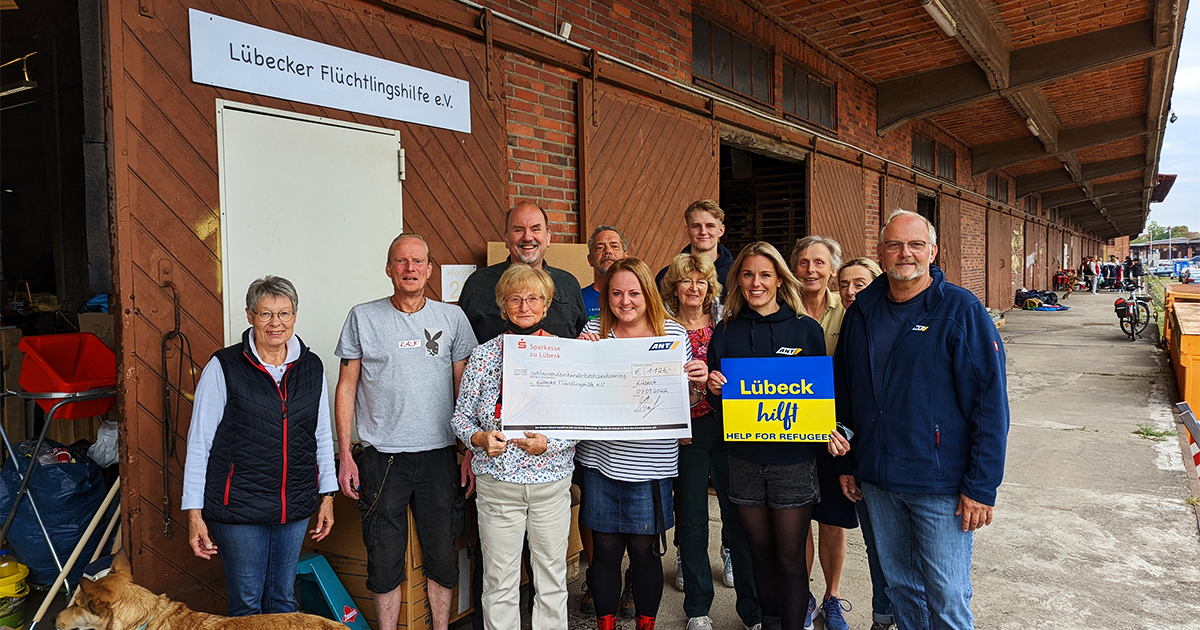 ANT hands over donation amount to Lübecker Flüchtlingshilfe e.V.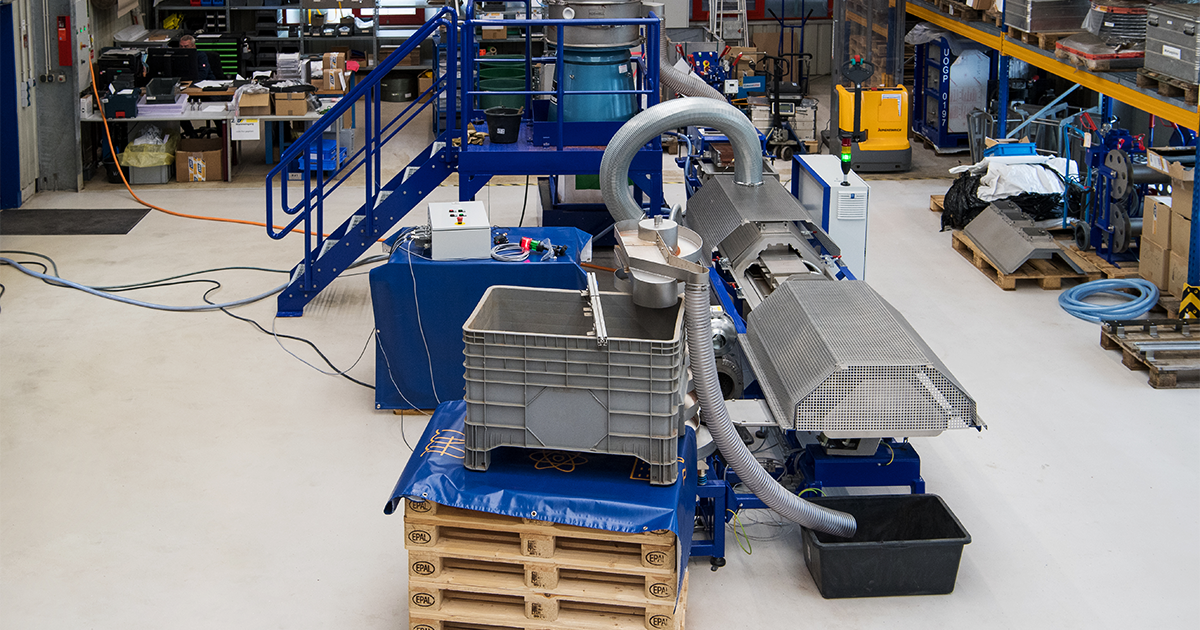 Learn more about the Abrasive Recycling Unit.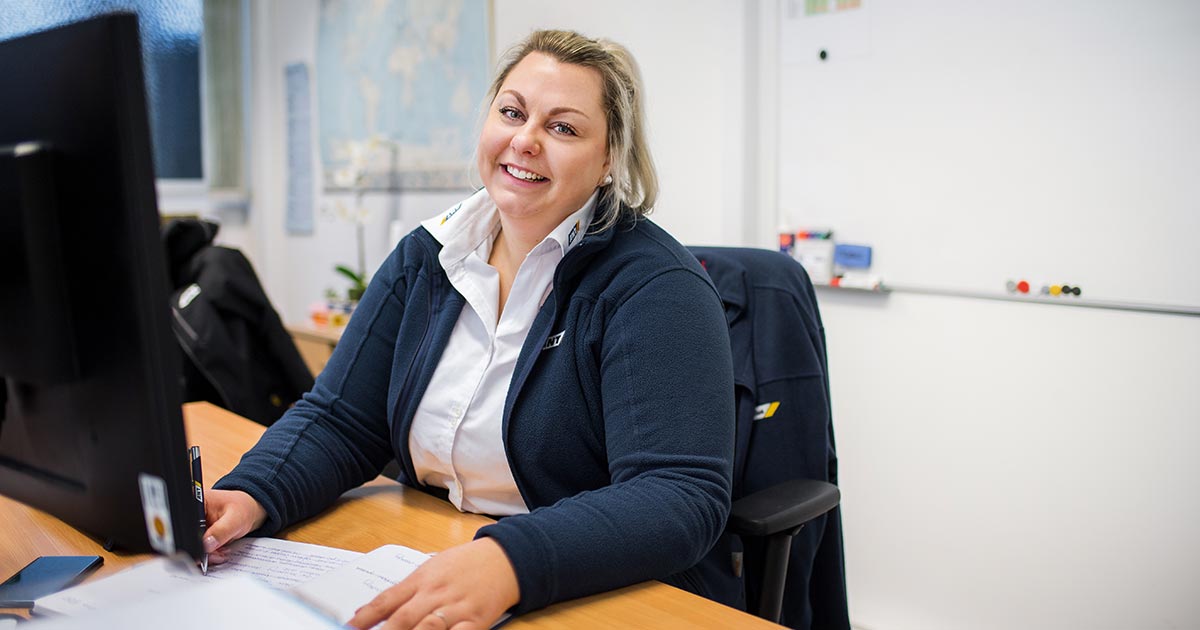 Jennifer-Eileen Topke always creates a good mood at our company with her positive manner.